Andorra Sierra de Arcos
ITINERARY
At the northern edge of the Province of Teruel is a transition landscape between the Iberica ranges and the Ebro Valley. The Martín River breaks up the monotony of the agricultural steppes, making deep beautiful gorges which host varied life forms. The presence of a few wetlands add interest to the area, as in a relatively small space there is a dense concentration of varied fauna.
ALACÓN, ALCAINE, OLIETE, ALLOZA, CRIVILLÉN, EJULVE.
SPECIES
ALL YEAR ROUND: Golden Eagle, Griffon Vulture, Bonelli's Eagle, Marsh Harrier, Bearded Vulture, Pin-tailed Sandgrouse, Lesser Short-toed Lark, Dupont's Lark, Dipper, Kingfisher, Great Spotted Woodpecker, Mistle Thrush, Iberian Grey Shrike, Cirl Bunting, Eagle Owl, Grey Heron, Cetti's Warbler, Iberian Green Woodpecker, Great Crested Grebe, Common Pochard, Mallard, Common Coot, Red-billed Chough, Crag Martin, Rock Dove.
SUMMER: Egyptian Vulture, Short-toed Eagle, Booted Eagle, Black Kite, Short-toed Lark, Cirl Bunting, Hoopoe, Woodchat Shrike, Northern and Black-eared Wheatear, Dartford, Garden, Western Orphean and Subalpine Warblers, Wryneck, Nightingale, Golden Oriole and Alpine Swift.
WINTER:  Brambling, Wallcreeper
ON MIGRATION: Montagu's Harrier, Pied Flycatcher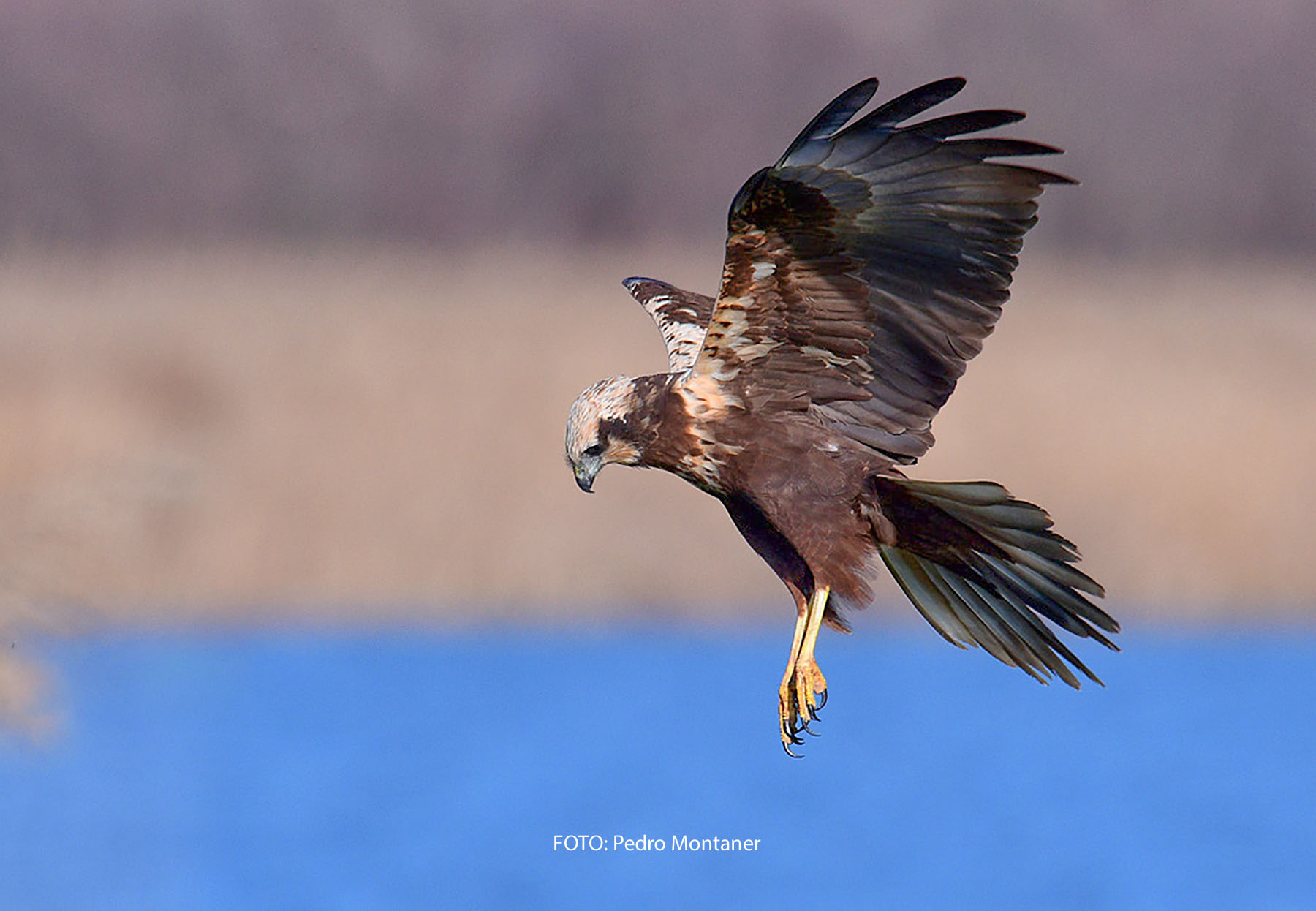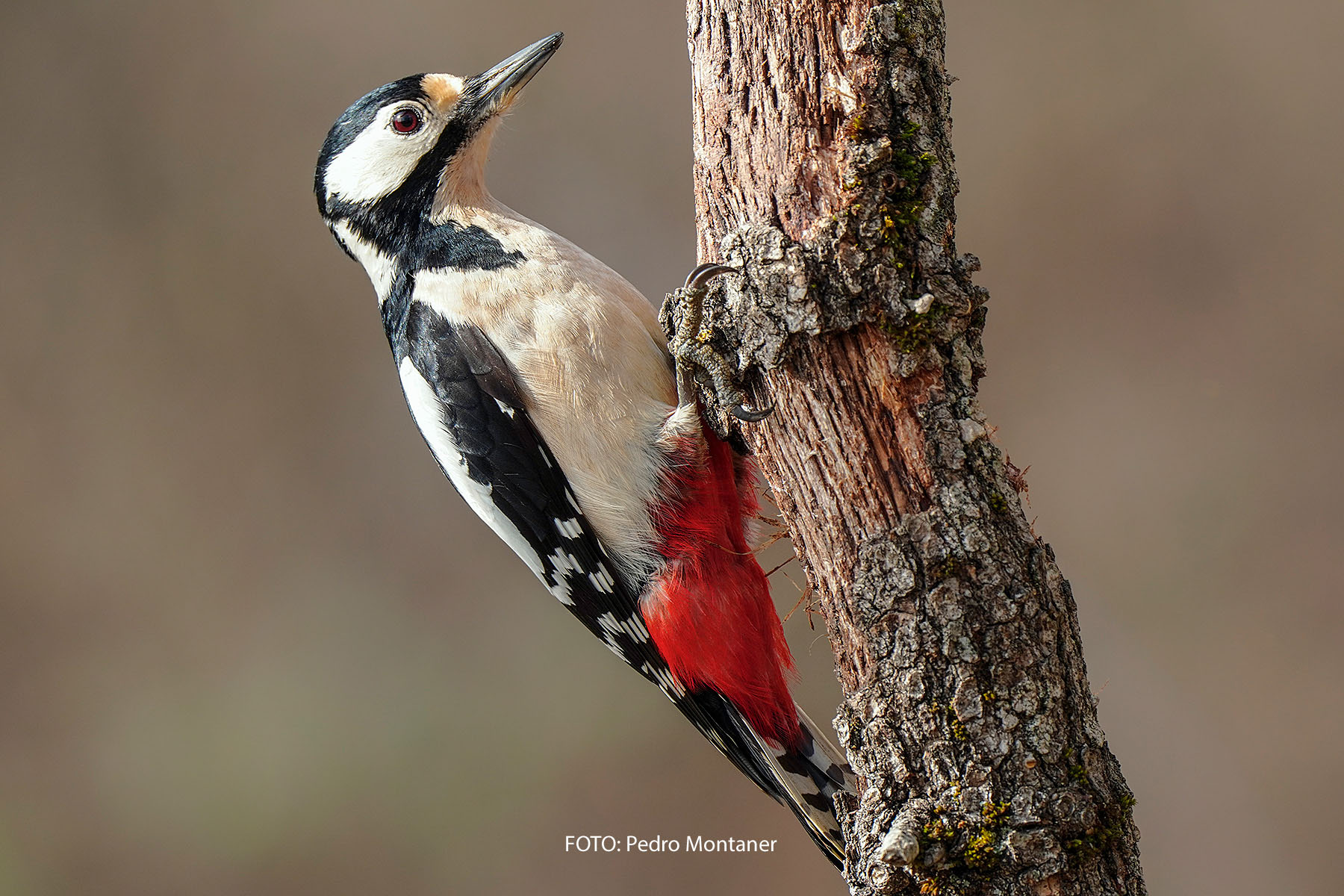 DESCRIPTION
RECOMMENDED TIME OF YEAR: All year round. Best to avoid the hottest days of summer.
HABITATS: Varied. Woods and riparian forests, high mountains and rocky habitats, steppes and farming mosaic habitat.
The route takes us from the Ventas de Muniesa to the Mortero Gorge, an abrupt cliff whose vertical walls contrast starkly with the horizontal surroundings and on which can be found some rock specialists such as the Egyptian Vulture, Red-billed Chough, Western Jackdaw and the Eagle Owl.
The Cueva Foradada (Alcaine) reservoir has an important variety of aquatic species: Great Crested Grebe, Grey Heron, Great Cormorant, Northern Shoveler, Teal, Mallard and Gadwall. The rocky walls that surround the reservoir host large raptors such as the Griffon Vulture, Golden Eagle, Peregrine Falcon and the king of these skies, the Bonelli's Eagle.
A walk along the river Martín framed by shady riparian woodlands with Wryneck, Golden Oriole and Great Spotted Woodpecker lead us to the impressive San Pedro Chasm. Red-billed Choughs, Rock Doves, Crag Martens and Alpine Swift are some of the birds to be found on the walls of this geological wonder.
Industrial mining has left some marks on this landscape, but great restauration works have managed to create some unique areas such as the Corta Alloza Wetland, declared one of Aragon's Singular Wetlands. Apart from the regular reedbirds, with different species of warblers, chats and buntings, this is a zone with raptors such as the Northern Goshawk, the Marsh Harrier or aquatic birds such as Mallard, Little Grebe and Common Coot.
Around Crivillén there are still some well-preserved traditional agricultural landscapes in which some of the now dwindling farmland species can be found. The river Escuriza and those areas near the isolated farmhouses are sites where contrasting scenery lies hidden and where, with luck it is possible to hear the song of the male Dupont's Lark.
Two birdwatching hides near the Majalinos Pass (Ejulve) give us an ideal viewing point from which to observe such iconic species as the Golden Eagle or the Bearded Vulture, which are gradually recovering their historic territories.