Gorges and river woodland along the Jalon and Mesa Rivers
Gorges and river Woodland along the Jalon and Mesa Rivers
ITINERARY
The route follows the impressive river cliffs and river woodlands along the upper and middle stretches of the Jalón and Mesa rivers.   
JALÓN AND JILOCA SOTOS (RIVER WOODLAND), RÍO MESA GORGES, TRANQUERA RESERVOIR, NUÉVALOS.
SPECIES
RESIDENTS: Golden Eagle, Griffon vulture, Bonelli´s Eagle, Goshawk, Peregrine falcon, Red billed chough, Blue tit, Great tit, Goldcrest, Blue rock thrush, Dipper, Kingfisher, Greater spotted woodpecker, Mistle thrush, Iberian grey shrike, Cirl bunting, Eagle owl, Grey heron, Cetti´s warbler, Green woodpecker.
SUMMER VISITORS: Egyptian vulture, Short-toed Eagle, Booted Eagle, Golden oriole, Common rock thrush, Northern wheatear, Black-eared wheatear, Dartford warbler, Garden warbler, Orphean warbler, Spectacled warbler, Wryneck, Nightingale.  
WINTER VISITORS: Merlin, Woodcock, Brambling, Siskin, Wallcreeper and Marsh bunting
PASSAGE MIGRANTS: Bee-eater, Black stork, Black kite, Pied flycatcher.
DESCRIPTION
BEST TIMES OF YEAR: All year.
HABITATS: riverine forest, cliffs and marshes (reedbeds).
The route starts in a delightful rural landscape of well-tended vegetable gardens and small groups of Poplars along the River Mesa gorges.  At the Calmarza vulture look out point (mirador de los buitres)  we can get up close to see the majestic flight of Griffon vultures and other large birds of prey such as  Bonelli´s Eagle.
The river flows between imposing cliffs which are habitat for a variety of rock-dwelling species.  Further on, the Tranquera reservoir, with its reedbeds and riverine habitats, is an important overwintering area for small passerines.  The surrounding landscape is excellent for seeing cliff dwelling birds and typical Mediterranean woodland species.  This contrasts strongly with the huge diversity of species to be seen in the verdant and well-watered landscapes of the Monasterio de Piedra.   
The cliffs along the Jalón between Huérmeda and Embid de la Ribera are home to a variety of birds of prey including a colony of more than a hundred Griffon vultures. Several duck species as well as the occasional Kingfisher and Heron can also be observed along the river.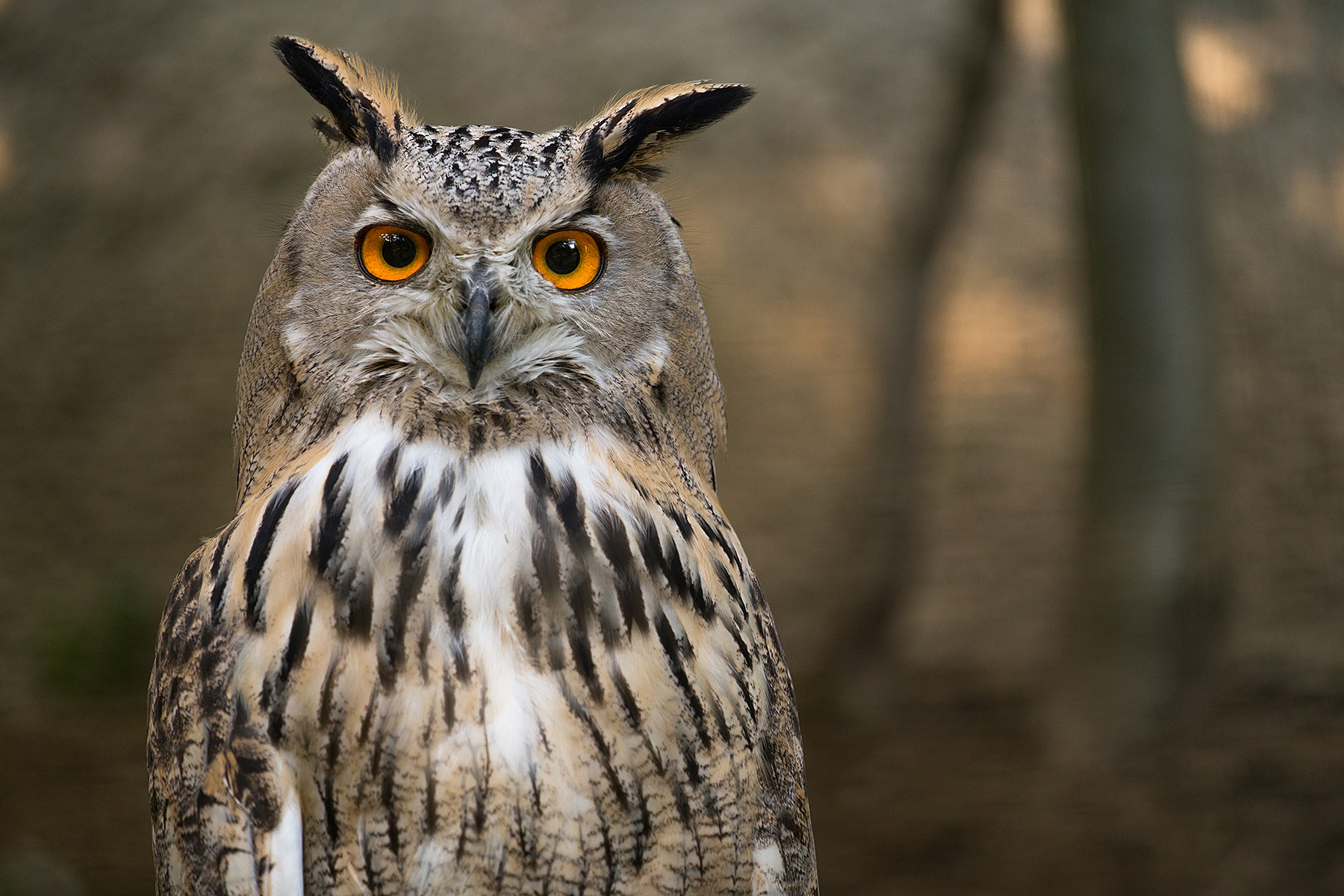 Búho real
Bubo bubo
Eurasian Eagle-Owl