Maestrazgo
ITINERARY
Nacimiento del río Pitarque, Embalse de Santolea.
SPECIES
RESIDENT: Griffon Vulture, Golden Eagle, Bonelli's Eagle, Peregrine Falcon, Red-billed Chough, Blue Rock Thrush, Mallard, Dipper.
SUMMER: Short-toed Eagle, Egyptian Vulture, Eurasian Hobby, Alpine Swift, European Bee-eater.
OVERWINTERING: Grey Heron, Great Cormorant, Great Crested Grebe, Common Teal.
MIGRANT: Osprey.
OTHER FAUNA
MAMMALS: Iberian Ibex, Badger.
AMPHIBIANS: Common Toad, Iberian Water Frog.
REPTILES: Viperine Water Snake.
DESCRIPTION
RECOMMENDED TIME OF YEAR: All year round.
HABITATS: Big cliffs, canyons and mountain rivers.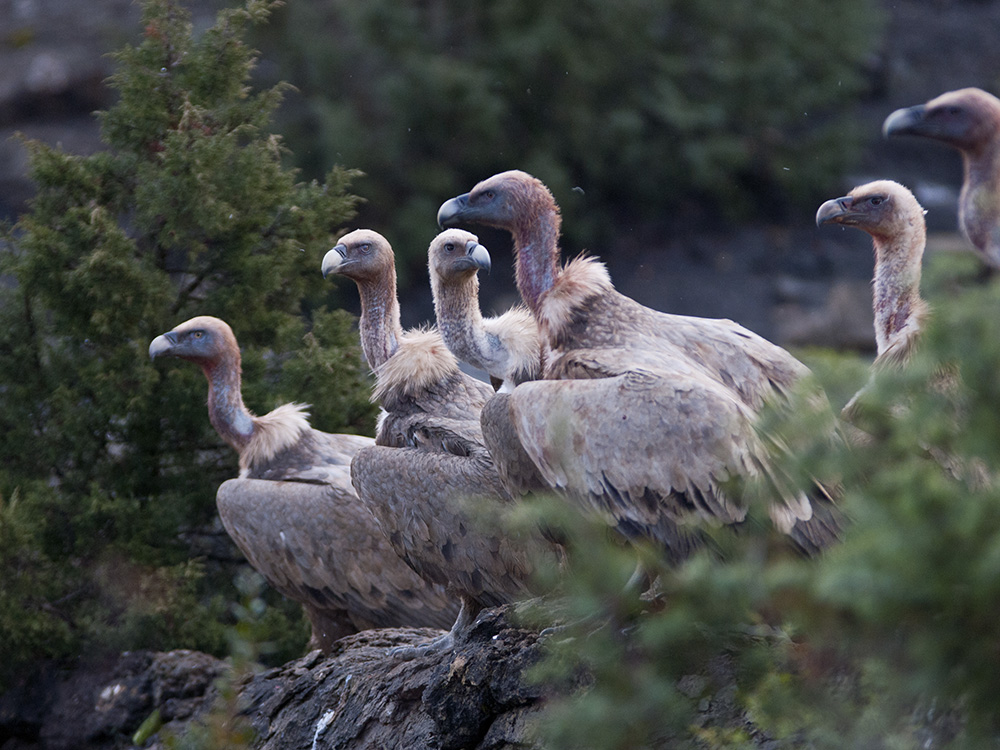 Griffon Vulture. Photo: Ferran Guardia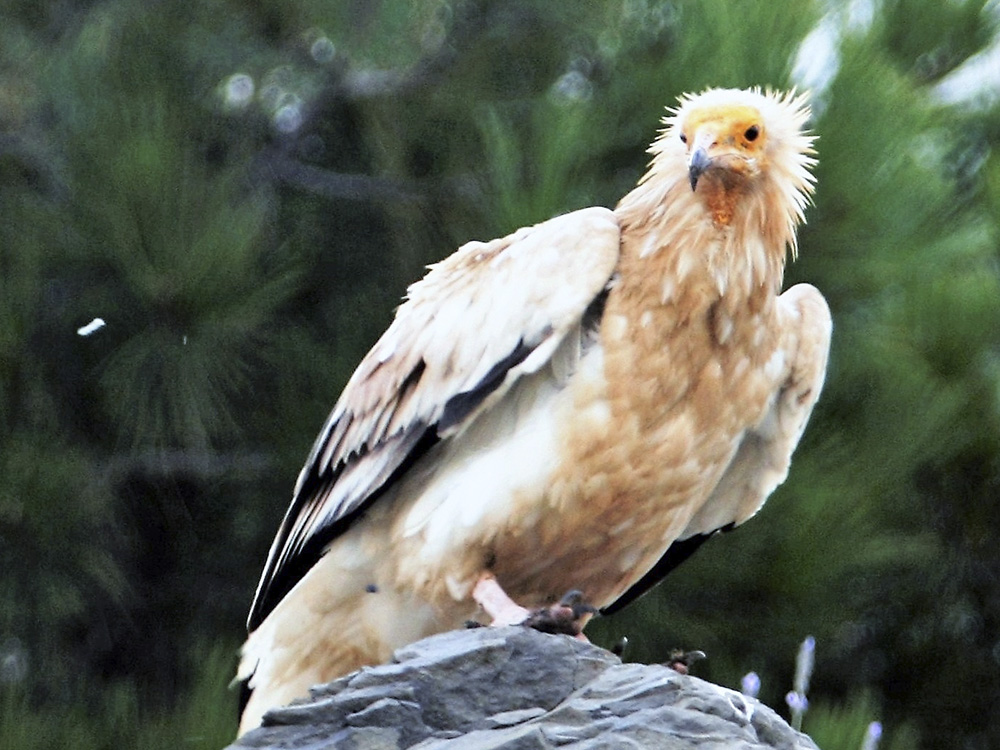 Egyptian Vulture. Photo: Miguel Ángel García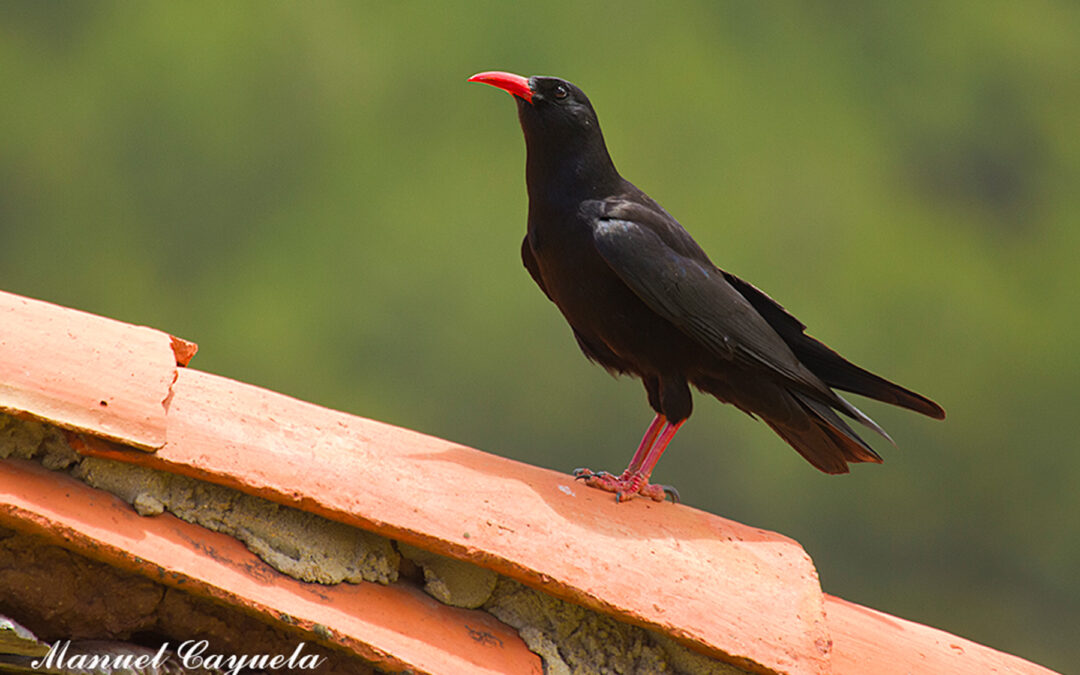 Pyrrhocorax pyrrhocorax ES: chova piquirroja Description L: 37-41cm; W:68-80cm; Corvid with uniform shiny black plumage; long curved bill; red beak and legs. Both sexes do not present differences in terms of plumage. Juveniles with fresh...