Ordesa and Monte Perdido National Park
Ordesa and Monte Perdido National Park
ITINERARY
Ordesa, Añisclo, Escuaín and Pineta Valleys.
SPECIES
RESIDENT: Red Kite, Northern Goshawk, Eurasian Sparrowhawk, Lammergeier, Griffon Vulture, Golden Eagle, Common Buzzard, Ptarmigan, Grey Partridge, Black woodpecker, Green Woodpecker, White-backed woodpecker, Greater-spotted woodpecker, Dipper, Grey Wagtail, Alpine Accentor, Marsh Tit, Eurasian Treecreeper, Wallcreeper, Red-billed Chough, Yellow-billed Chough, Common Raven, Citril Finch, Common Crossbill, Snowfinch.
SUMMER: Egyptian Vulture, Short-toed Eagle, Booted Eagle, Woodcock, Alpine Swift, Rock Thrush, Water Pipit, Tree Pipit, Northern Wheatear, Ring Ouzel, Red-backed Shrike, Yellowhammer, Ortolan Bunting.
OVERWINTERING MIGRANTS: Osprey, Common Crane, Black Stork.
OTHER FAUNA
MAMMALS: Izard, Roe Deer, Wild Boar, Pine Marten, Red Squirrel, Edible Dormouse, Brown Hare.
AMPHIBIANS: Pyrenean Brook Salamander, Pyrenean Frog, Common Toad and Midwife Toad.
REPTILES: Aesculapian Snake, Green Whip snake, Smooth Snake, European Asp, European Green Lizard.
FISH: Brown Trout.
DESCRIPTION
RECOMMENDED TIME OF YEAR: all year round, although care must be taken during periods of bad weather during winter. The best months are May and June. During July and August, some of the most popular parts of the park can be very busy.
HABITATS: Mixed and Coniferous forests, Mountain pastures, limestone cliffs and peaks.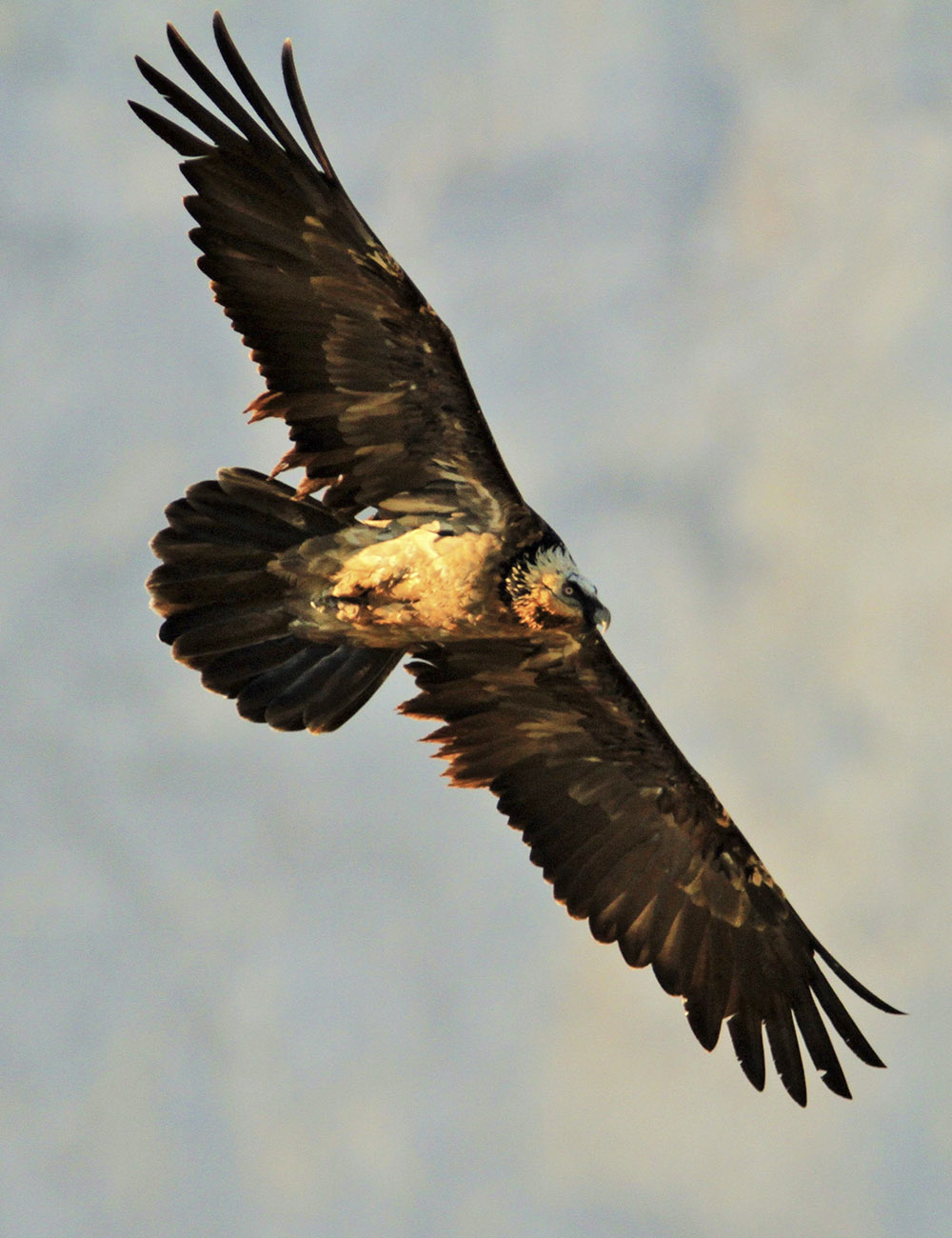 Quebrantahuesos. Photo: Miguel Ángel García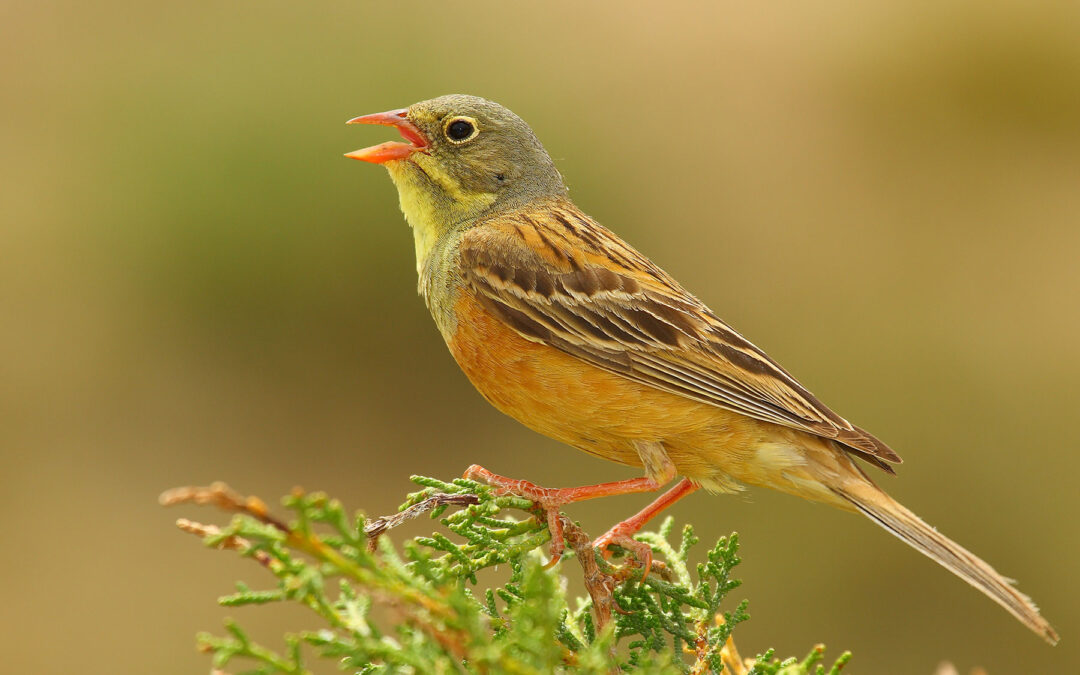 Emberiza hortulana ES: Escribano hortelano Description L: 15-17cm; W:22-26cm; Dark-streaked brown back; ocher underparts, with a yellow throat and moustachial stripe; greenish head; brown bill, pinkish. The female is somewhat paler than the...