Belchite and Bajo Martín counties
Belchite and Bajo Martín counties
ITINERARY
Mediana, Quinto de Ebro, Belchite, Codo, Lécera, Albalate del Arzobispo.
SPECIES
RESIDENT: Griffon Vulture, Golden Eagle, Bonelli's Eagle, Peregrine Falcon, Eagle Owl, Little Owl, Black-bellied Sandgrouse, Pin-tailed Sandgrouse, Little Bustard, Stone Curlew, Red-Legged Partridge, Blue Rock Thrush, Black Wheatear, Rock Sparrow, Calandra Lark, Skylark, Dupont's Lark, Thekla Lark, Lesser Short-toed Lark.
SUMMER: Egyptian Vulture, Short-toed Eagle, Eurasian Hobby, Lesser Kestrel, Montagu's Harrier, Scops Owl, Quail, European Bee-eater.
OVERWINTERING: Hen Harrier, Merlin.
MIGRANT: Barn Owl, Black Stork, Common Crane, Dotterel.
DESCRIPTION
RECOMMENDED TIME OF YEAR: Principally in spring, but also during the postnuptial migration in September and in Winter.
HABITATS: The best preserved steppe vegetation in the Ebro Valley, plains with cereals and river cliffs.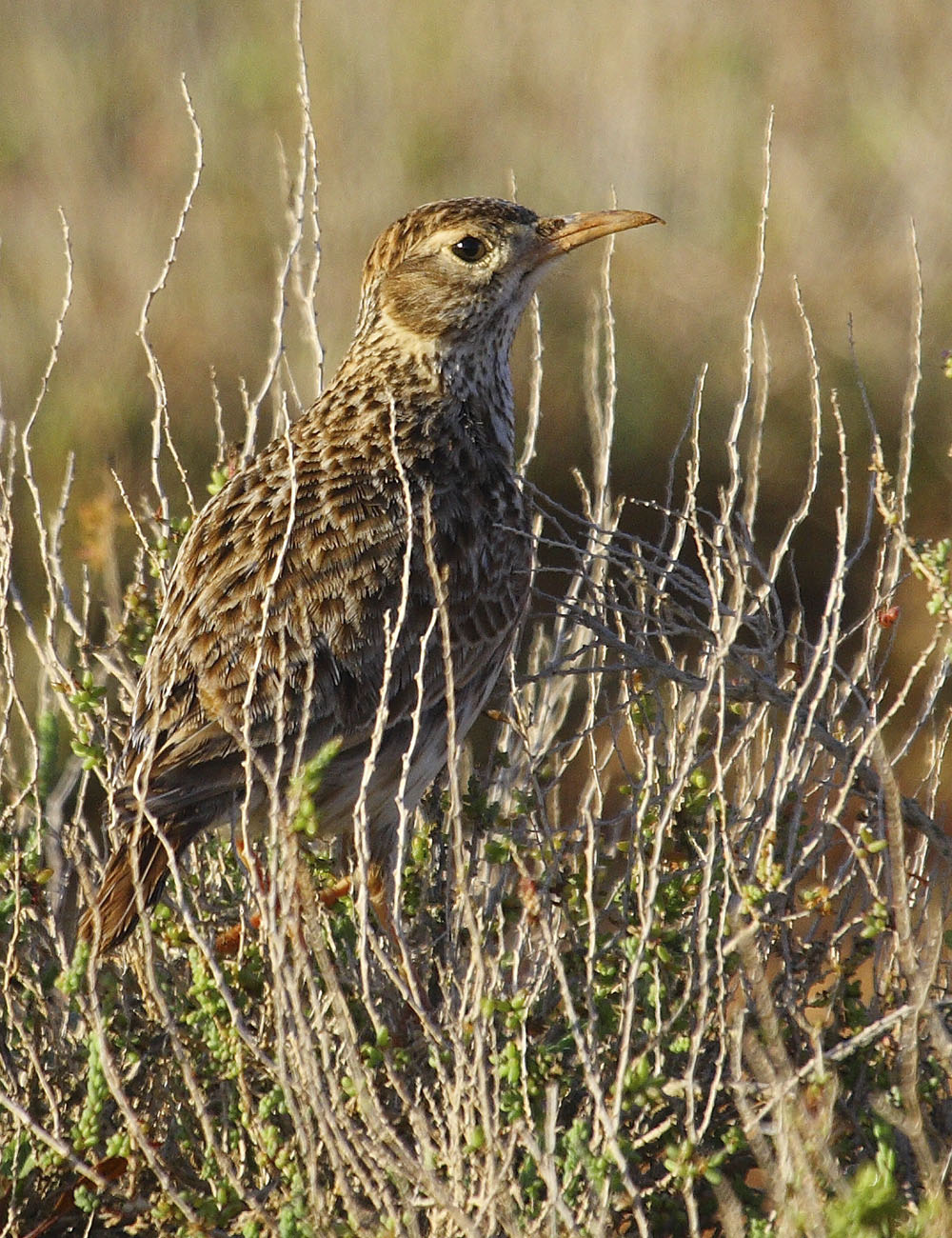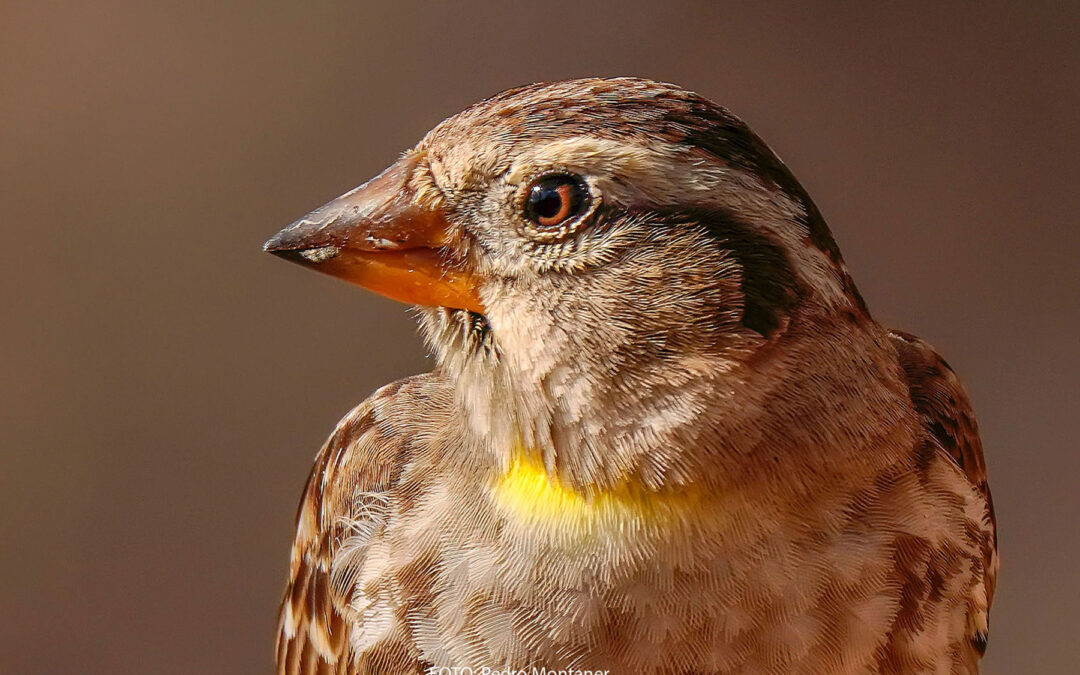 Petronia petronia ES: Gorrión chillón Description L: 15-17cm; W:28-32cm; Bird with a brown back with brown streaks and a white underpart with brown-grey streaks; Thick bill with grey upperparts; head with light supercilium, brown tail, with...