Huesca and surroundings
ITINERARY
Huesca, Loreto reservoir, Torresecas, Lupiñén, Ortilla, Montmesa and La Sotonera reservoir, Chimillas reservoir, Fornillos and Montearagón Castle.
SPECIES
RESIDENT: Lammergeier, Griffon Vulture, Golden Eagle, Bonelli's Eagle, Peregrine Falcon, Goshawk, Eagle Owl, Long-eared Owl, Little Owl, Blue Rock Thrush, Black Wheatear, Sardinian Warbler, Dartford Warbler, Rock Sparrow, Calandra Lark, Sky Lark, Wood Lark, Great Crested Grebe, Little Grebe, Common Coot, Mallard, Northern Shoveler, Gadwall, Yellow-legged Gull, Great Cormorant, Grey Heron, Great White Egret.
SUMMER: Egyptian Vulture, Short-Toed Eagle, Booted Eagle, Hobby, Lesser Kestrel, Scops Owl, European Bee-Eater, Woodchat Shrike, Western Orphean Warbler, Subalpine Warbler, Spectacled Warbler, Purple Heron, Night Heron, Little Egret.
OVERWINTERING: Hen Harrier, Merlin, Eurasian Wigeon, Greylag Goose, Common Pochard, Tufted Duck, European Golden Plover, Northern Lapwing, Fieldfare, Redwing, Alpine Accentor, Wallcreeper, Brambling, Hawfinch, Bullfinch.
MIGRANTS: European Bee-eater, Osprey, Barn Owl, Black Stork, Common Crane, Eurasian Spoonbill, Garganey, waders and gulls.
OTHER FAUNA
MAMMALS: Iberian Ibex.
AMPHIBIANS: Pyrenean Brook Salamander.
DESCRIPTION
RECOMMENDED TIME OF YEAR: All year round.
HABITATS: Patchwork of cereal fields with oak woods, irrigated areas, gallery forests, Mediterranean scrub, wetlands and clay cliffs.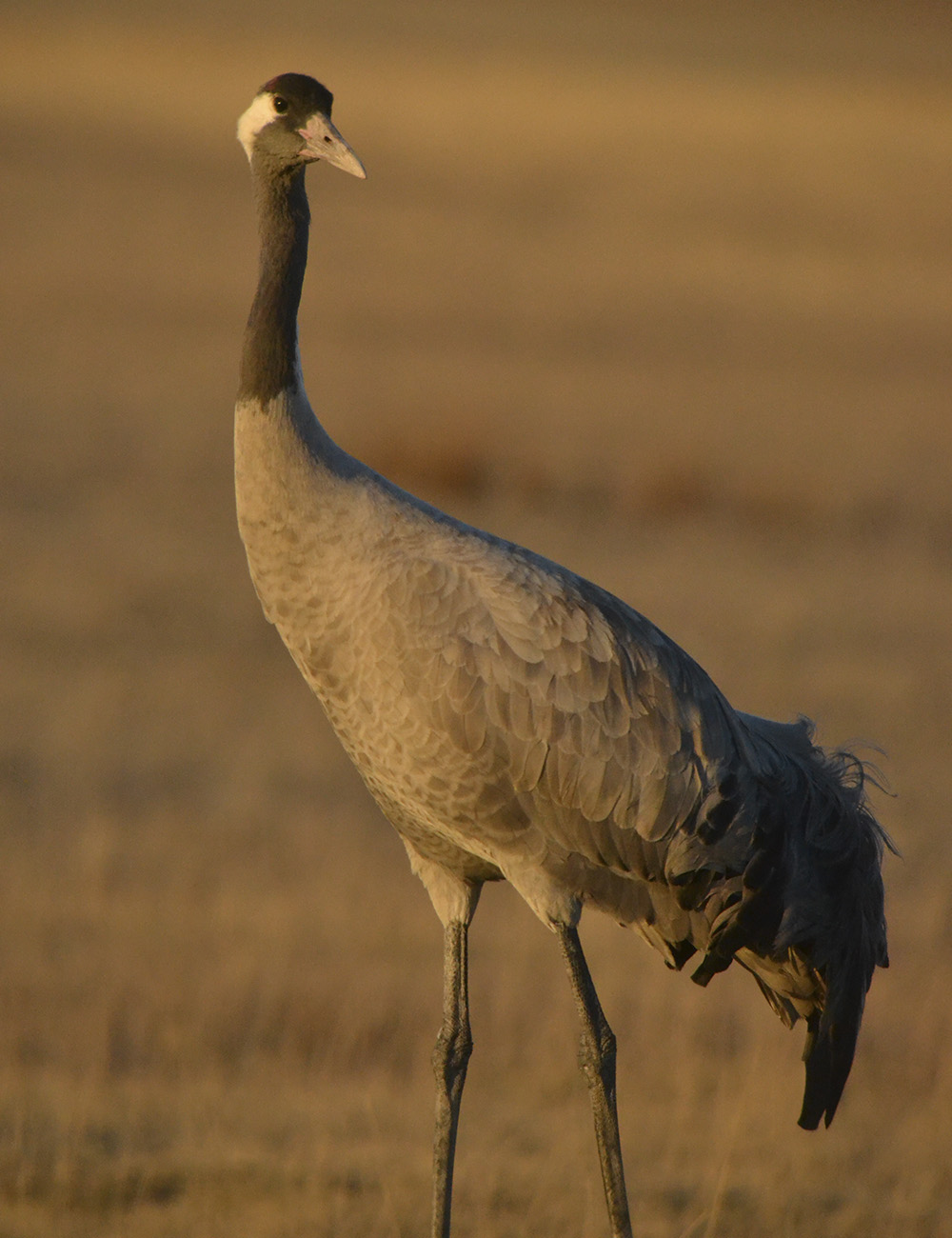 Common Crane. Photo: Ricardo Pérez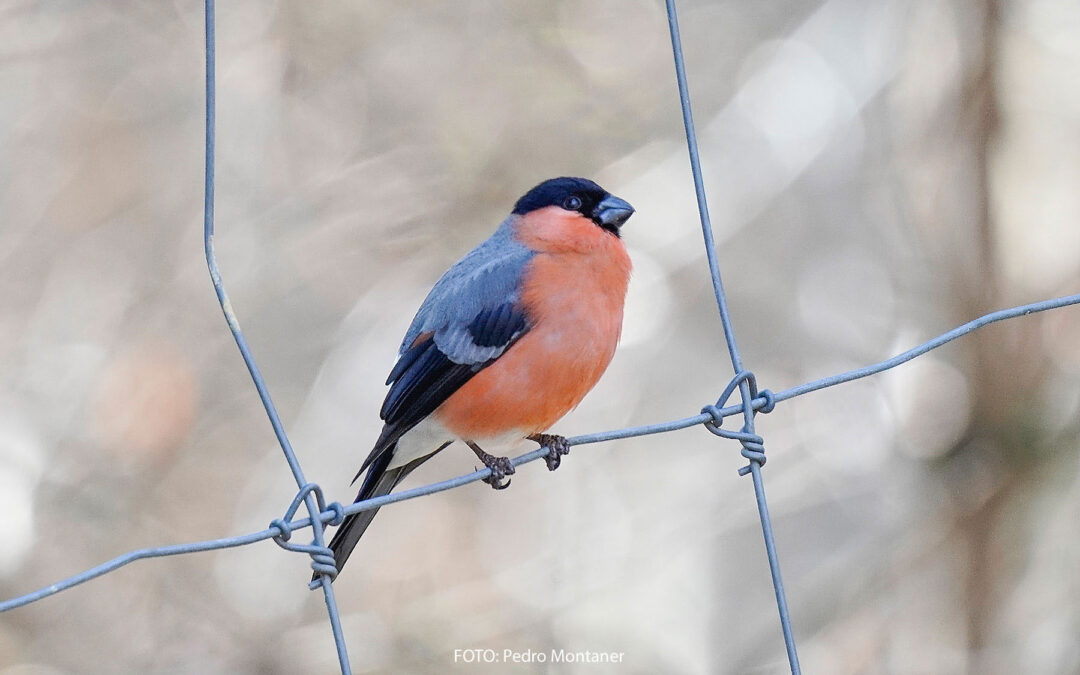 Pyrrhula pyrrhula ES: Camachuelo común Description L: 14.5-16.5cm; W:22-29cm; Species that presents sexual dimorphism. Both sexes have a black crown and chin, a black short thick bill, a white rump, and dark wings with a white wing bar....