Hoces del Jalón – Palo del Moro y Llanos de Calatorao – Alfamen
Hoces del Jalón – Palo del Moro y Llanos de Calatorao – Alfamen
ITINERARY
Hoces del Jalón en Ricla and Llanos de Calatorao-Alfamen
SPECIES
RESIDENT: Bonelli's Eagle, Golden Eagle, Common Kestrel, Peregrine Falcon, Eagle Owl, Long-eared Owl, Little Owl, Black-bellied Sandgrouse, Pin-tailed Sandgrouse, Kingfisher, Lesser Spotted Woodpecker, Great Spotted Woodpecker, Green Woodpecker, Red-billed Chough, Common Raven, Crag Martin, Blue Rock Thrush, Black Wheatear, Crested Lark, Thekla Lark, Calandra Lark, Penduline Tit, Sardinian Warbler, Blackcap, Dartford Warbler, Rock Sparrow, Rock Bunting.
SUMMER: Egyptian Vulture, Booted Eagle, Short-toed Eagle, Black Kite, Lesser Kestrel, Scops Owl, Little Bustard, Stone Curlew, European Bee-Eater, Hoopoe, Eurasian Wryneck, Sand Martin, Melodious Warbler, Short-toed Lark, Meadow Pipit, Black-eared Wheatear, Orphean Warbler.
OVERWINTERING: Hen Harrier, Merlin, Woodcock, Brambling, Siskin, Hawfinch, Wallcreeper, Reed Bunting.
MIGRANT: European Bee-Eater, Black Stork, Common Crane.
DESCRIPTION
RECOMMENDED TIME OF YEAR: Winter and spring.
HABITATS: Hoces del Jalón – Palo del Moro:- Mediterranean shrub, gallery forests and cliffs. Llanos de Calatorao – Alfamen: Unirrigated cereal fields, almond groves, steppes and isolated mediterranean shrub.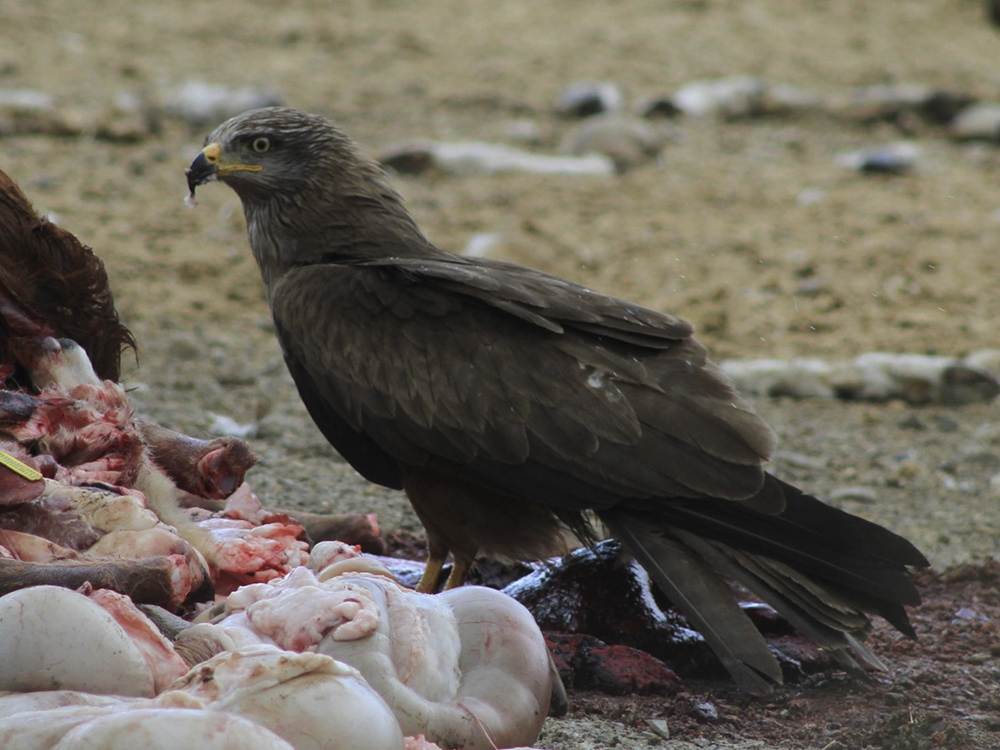 Black Kite. Photo: Miguel Ángel García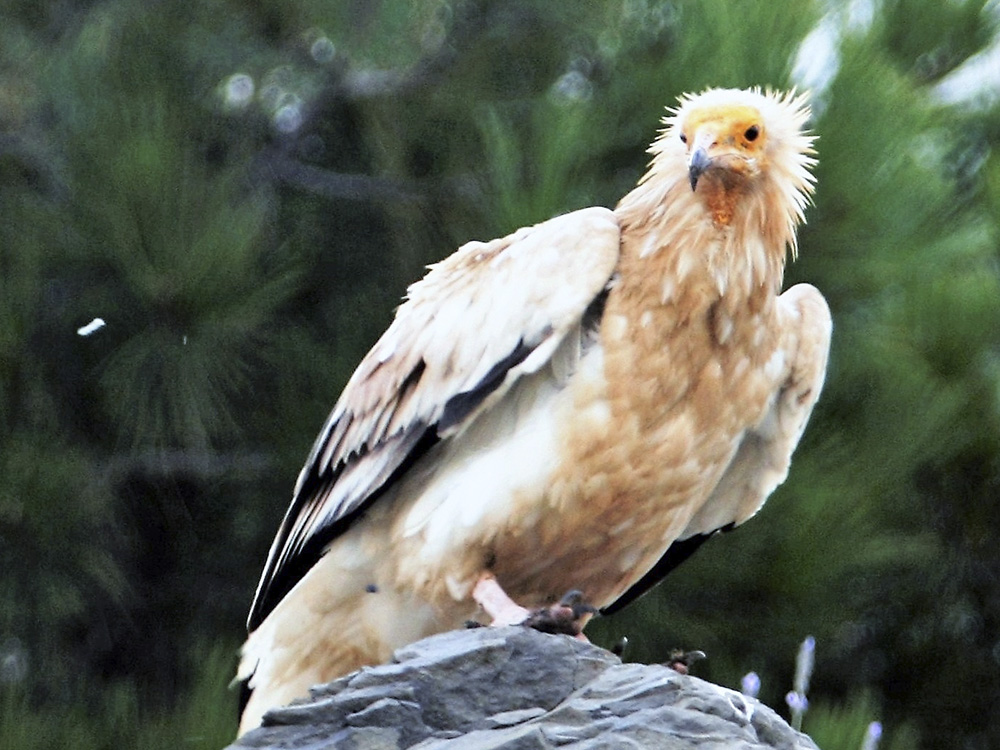 Egyptian Vulture. Photo: Miguel Ángel García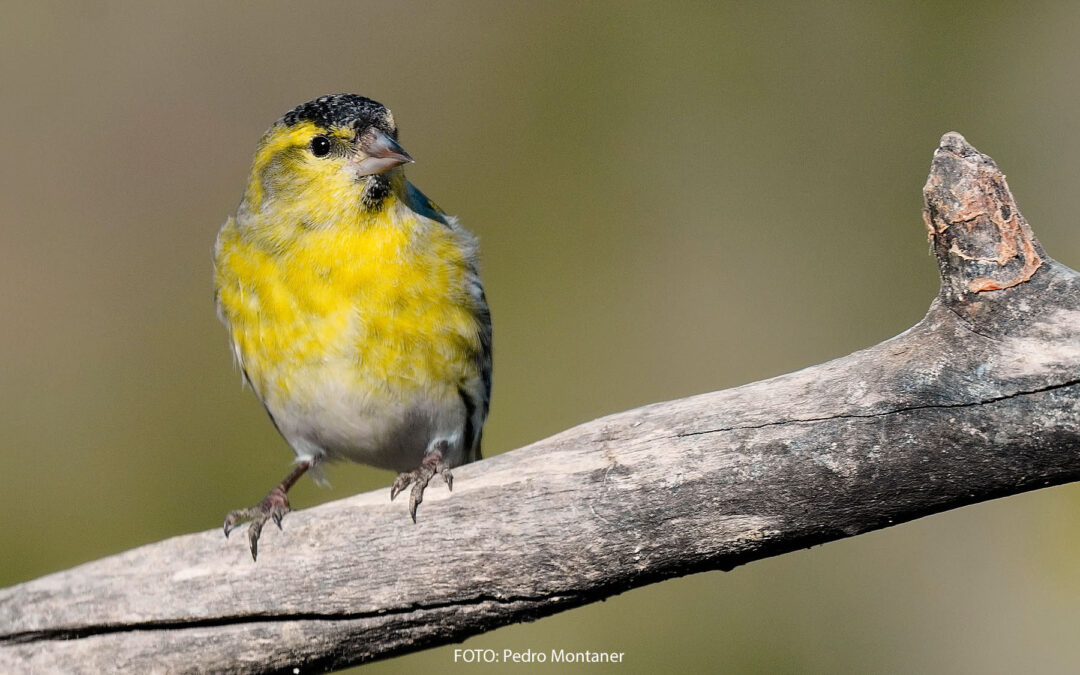 Carduelis spinus ES: Jilguero lúgano Description L: 12cm; W:20-23cm; Bird that presents a marked sexual dimorphism. Male with yellowish-green back, striped black; yellowish underparts and striated flanks; yellow rump; black crown and...