Sierras of Gúdar and Javalambre
Sierras of Gúdar and Javalambre
ITINERARIO
Recorrido circular por el corazón de la Sierra de Gúdar y las estribaciones de la Sierra de Javalambre, atravesando frondosos pinares, sabinares y los bosques mixtos que circundan los prados de alta montaña. El Río Mijares, eje vertebrador de ambas Sierras, aporta imponentes cortados rocosos y sotos fluviales en sus márgenes.
ESPECIES
RESIDENTES:Águila real, Buitre leonado, Halcón peregrino, Chova piquirroja, Azor, Verderón serrano, Piquituerto, Reyezuelos sencillo y listado, Trepador azul, Herrerillo capuchino, Mirlo acuático, Martín pescador, Cárabo, Pico picapinos, Zorzal charlo, Alcaudón real y Escribano soteño.
ESTIVALES: Alimoche, Culebrera europea, Aguililla calzada, Vencejo real, Alcaudón dorsirrojo, Escribano hortelano, Roquero rojo, Collalbas gris y rubia, Currucas rabilarga, carrasqueña, mosquitera, mirlona y tomillera, Oropéndola, Torcecuello, Golondrina dáurica, Abejero europeo, Colirrojo real.
INVERNANTES:Mirlo capiblanco, Zorzal real y alirrojo, Picogordo, Pinzón real, Escribano cerillo, Acentor alpino, Lúgano, Milano real, Esmerejón y Becada.
DE PASO: Milano negro, Papamoscas cerrojillo y Tarabilla norteña.
DESCRIPCIÓN
EPOCA RECOMENDADA: Todo el año, en invierno precaución con meteorología adversa.
HÁBITATS: Muy variados, desde los pastos de alta montaña, algunos de los sabinares mejor conservados de Europa, extensos bosques de coníferas, muelas y paredones rocosos, bosques de ribera y llanuras cerealistas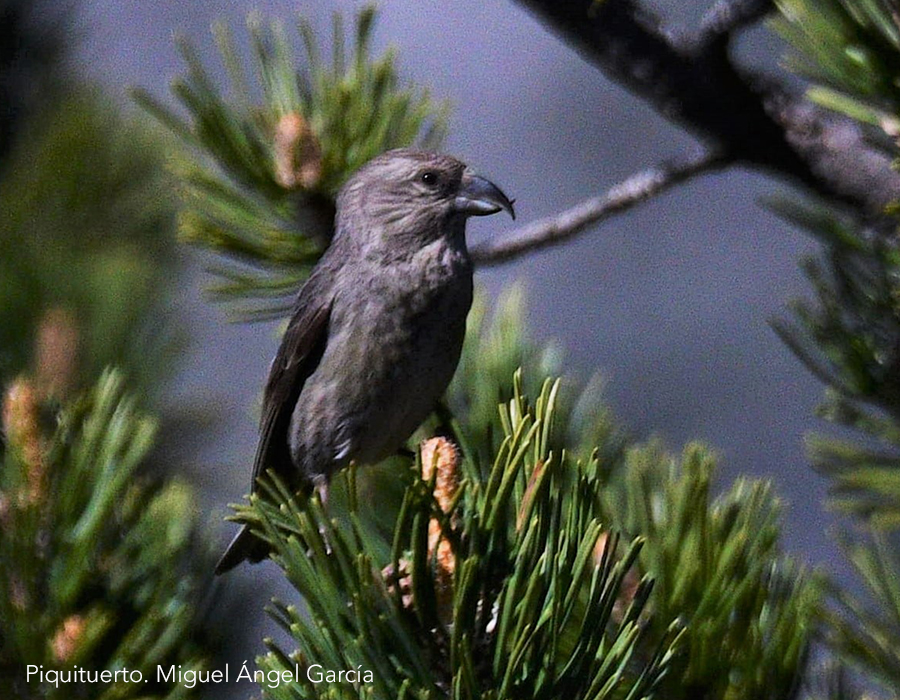 Piquituerto. Miguel Ángel García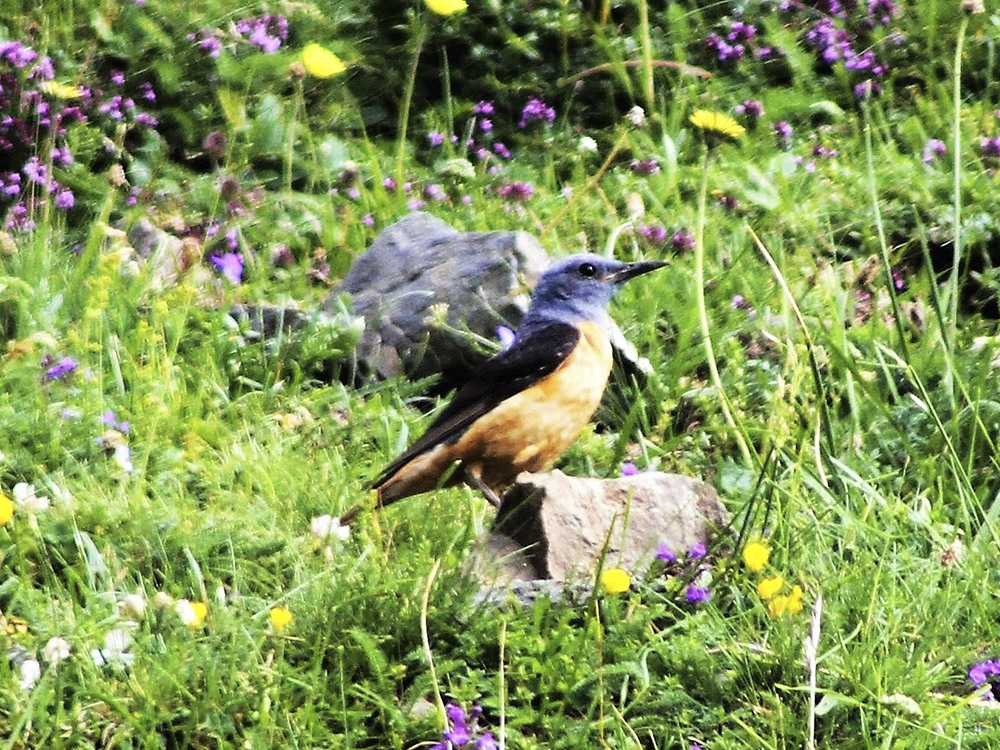 Roquero rojo. Fotografía: Miguel Ángel García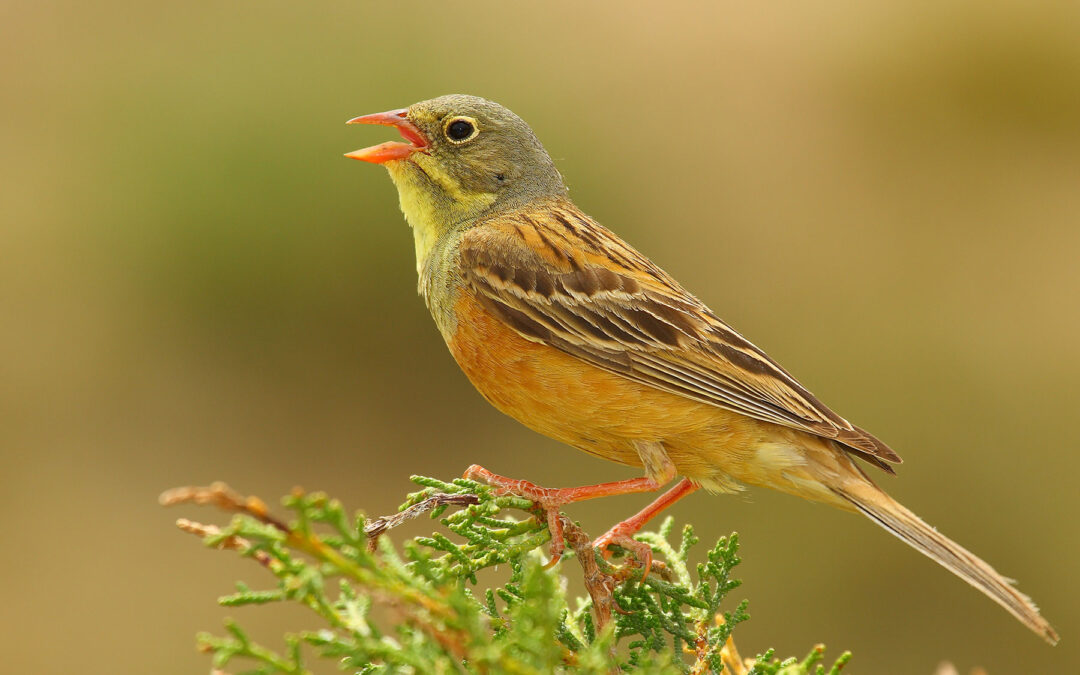 Emberiza hortulana ES: Escribano hortelano Description L: 15-17cm; W:22-26cm; Dark-streaked brown back; ocher underparts, with a yellow throat and moustachial stripe; greenish head; brown bill, pinkish. The female is somewhat paler than the...