Sierra del Moncayo
ITINERARY
Peaks of Moncayo, Moncayo grasslands and Monte de la Mata, Alto Huecha.
SPECIES
RESIDENT: Goshawk, Sparrowhawk, Griffon Vulture, Golden Eagle, Eurasian Woodcock, Tawny Owl, Great Spotted Woodpecker, Dipper, Grey Wagtail, Blue Rock Thrush, Dunnock, Eurasian Nuthatch, Coal Tit, Goldcrest, Citril Finch, Common Crossbill, Chaffinch, Rock Bunting, Eurasian Jay.
SUMMER: European Bee- Eater, Egyptian Vulture, Short-Toed Eagle, Red-rumped Swallow, Water Pipit, Tree Pipit, Rock Thrush, Northern Wheatear, Common Whitethroat, Bonelli's Warbler, Red-backed Shrike, Ortolan Bunting.
OVERWINTERING: Eurasian Bullfinch, Brambling, Alpine Accentor, Redwing, Wallcreeper.
MIGRANT: Greylag Goose, Common Crane, Dotterel.
OTHER FAUNA
MAMMALS: Roe Deer, Wild Boar, Wildcat, Badger, Pine Marten, Crowned Shrew.
AMPHIBIANS: Palmate Newt, Marbled Newt, European Tree Frog, Midwife Toad.
REPTILES: Smooth snake, Snub-nosed Viper, Western Green Lizard, Common Wall Lizard, Slowworm.
FISH: Brown Trout.
DESRIPTION
RECOMMENDED TIME OF YEAR: All year round, caution in winter during bad weather.
HABITATS: Beech forests, oak woodland, mixed Scots pine and Holm oak woodland, Austrian Pines, meadows, black broom shrub, mountain rocky slopes, flinty rocks and peaks.
European Bee- Eater. Photo: Miguel Ángel García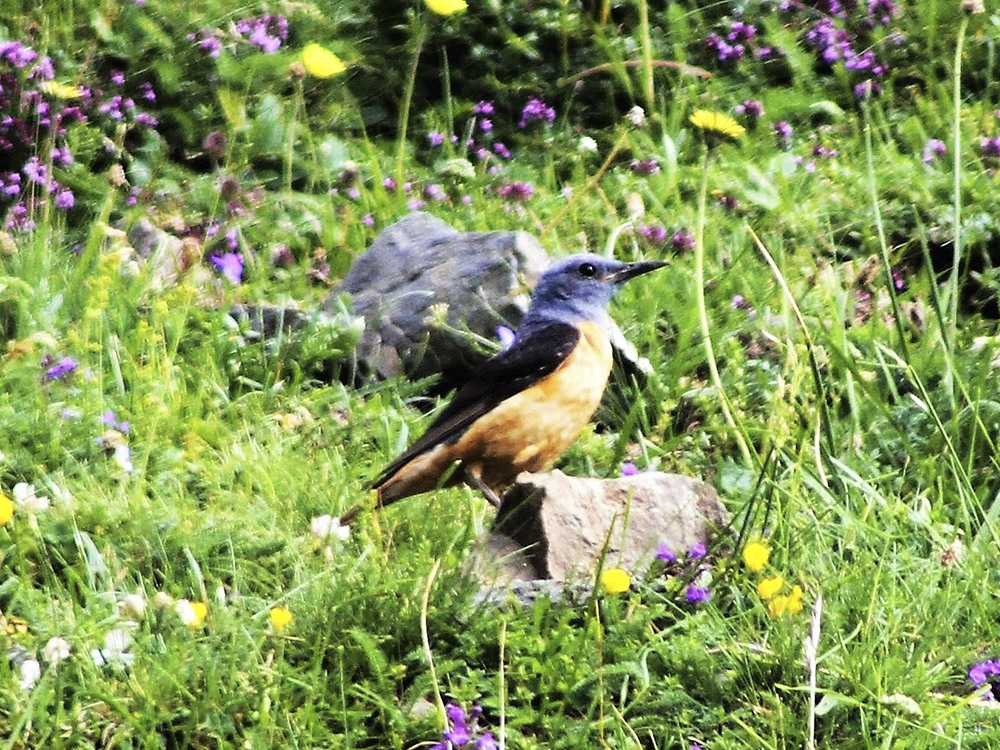 Rock Thrush. Photo: Miguel Ángel García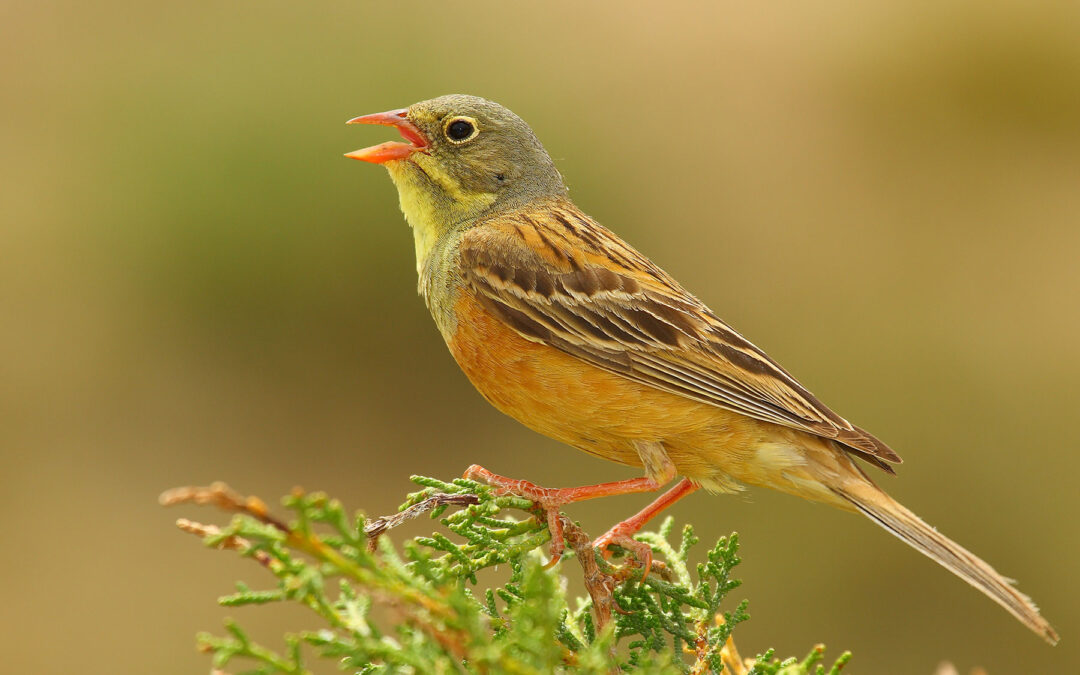 Emberiza hortulana ES: Escribano hortelano Description L: 15-17cm; W:22-26cm; Dark-streaked brown back; ocher underparts, with a yellow throat and moustachial stripe; greenish head; brown bill, pinkish. The female is somewhat paler than the...