Zaragoza and surroundings
Zaragoza and surroundings
ITINERARY
Juslibol meander, Los Sotos Natural Reserve and the Ebro Meanders, Vedado de Peñaflor, Plains of Villanueva and the Castejón Hills.
SPECIES
RESIDENT: Grey Heron, Great White Egret, Cattle Egret, Little Egret, Golden Eagle, Marsh Harrier, Red Kite, Goshawk, Peregrine Falcon, Eagle Owl, Long-eared Owl, Black-bellied Sandgrouse, Pintailed Sandgrouse, Kingfisher, Lesser Spotted Woodpecker, Green Woodpecker, Red-billed Chough, Black Wheatear, Thekla Lark, Calandra Lark, Penduline Tit, Sardinian Warbler, Dartford Warbler, Crossbill, Rock Sparrow.
SUMMER: Night Heron, Purple Heron, Little Bittern, Egyptian Vulture, Short-Toed Eagle, Booted Eagle, Black Kite, Hobby, Lesser Kestrel, Scops Owl, Little Bustard, Stone Curlew, Great Spotted Cuckoo, European Bee-Eater, Hoopoe, Red-Necked Nightjar, Wryneck, Sand Martin, Meadow Pipit, Black-eared Wheatear, Spectacled Warbler, Western Orphean Warbler, Bonelli's Warbler, Ortolan Bunting.
OVERWINTERING: Hen Harrier, Merlin, Woodcock, Brambling, Reed Bunting.
MIGRANT: Osprey, European Honey-buzzard, Black Stork.
OTHER FAUNA
MAMMALS: Wild Boar, Badger, Genet, Red Squirrel, Garden Dormouse.
AMPHIBIANS: Palmate Newt, Marbled Newt, Iberian Green Frog, Natterjack Toad, Midwife Toad.
REPTILES: Southern Smooth Snake, Bedriaga's Skink, Ocelated Lizard, Spanish Psammodromus, Large Psammodromus.
FISH: Barbel, South-west European nase.
DESCRIPTION
RECOMMENDED TIME OF YEAR: All year round, avoid days with North-west wind, which are frequent.
HABITATS: Wetlands. Stretches of the Ebro river, oxbow lakes, gallery forests, gypsum cliffs, cereal-growing plains, woodlands of scrubby pine, Mediterranean shrubs.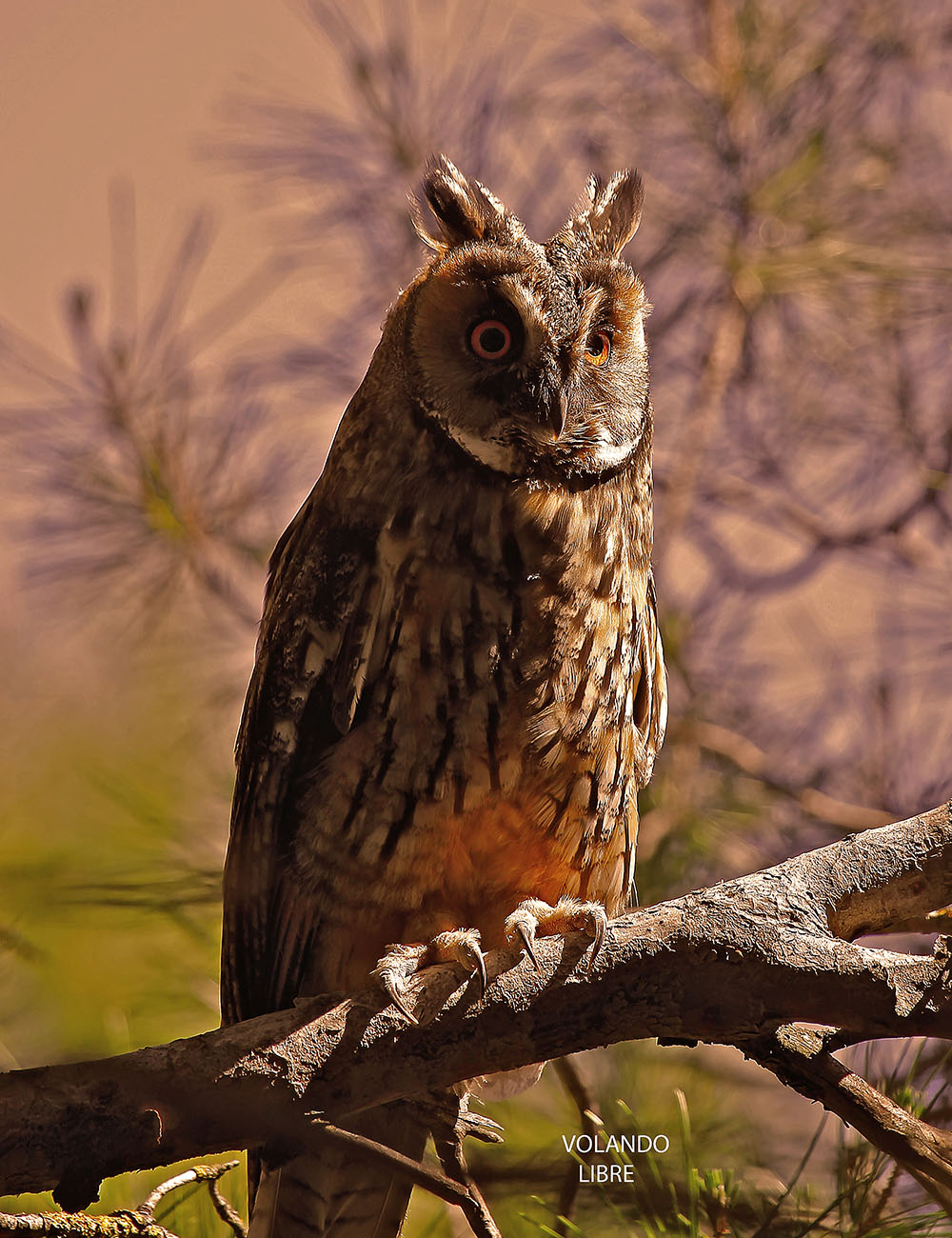 Long-eared Owl. Photo: Volando Libre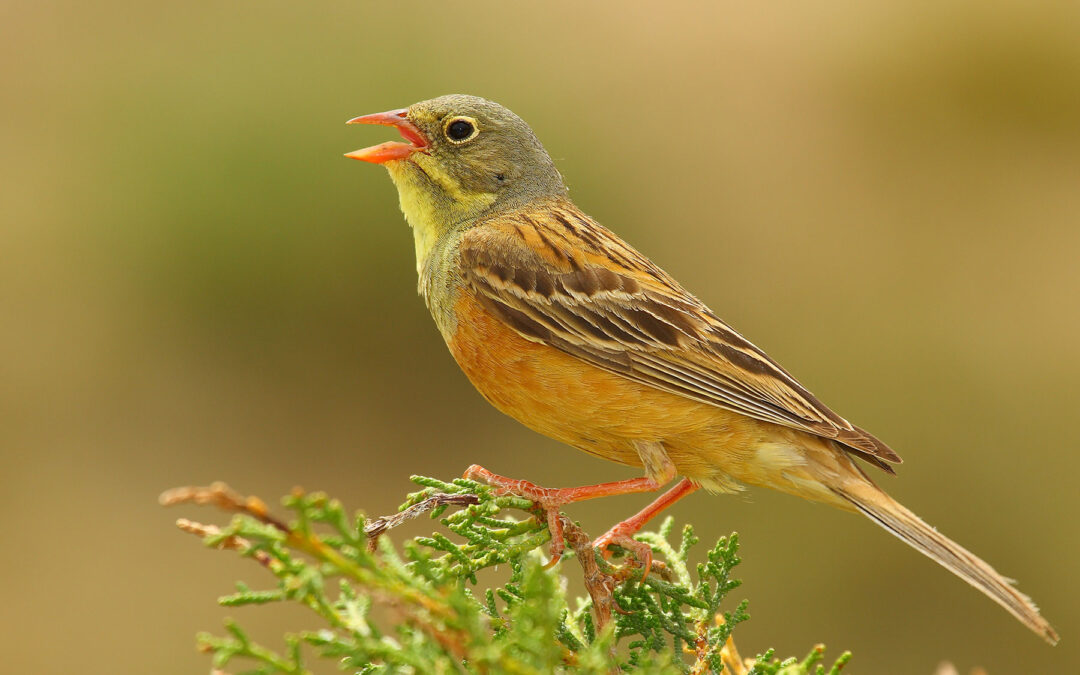 Emberiza hortulana ES: Escribano hortelano Description L: 15-17cm; W:22-26cm; Dark-streaked brown back; ocher underparts, with a yellow throat and moustachial stripe; greenish head; brown bill, pinkish. The female is somewhat paler than the...