Gallocanta Lagoon and surroundings
Gallocanta Lagoon and surroundings
ITINERARY
Daroca, Calamocha, Gallocanta, Las Cuerlas, Bello, Tornos, Berrueco.
Odón, Blancas.
Torralba de los Frailes, Cubel.
SPECIES
RESIDENT: Griffon Vulture, Golden Eagle, Bonelli's Eagle, Peregrine Falcon, Marsh Harrier, Eagle Owl, Barn Owl, Little Owl, Black-bellied Sandgrouse, Little Bustard, Great Bustard, Stone Curlew, Red-Legged Partridge, Hoopoe, Blue Rock Thrush, Rock Sparrow, Tree Sparrow, Calandra Lark, Skylark, Dupont's Lark, Thekla Lark, Short-toed Lark, Lesser Short-toed Lark, , Great Crested Grebe, Little Grebe, Common Coot, Common Shelduck, Mallard, Northern Shoveler, Gadwall, Red-crested Pochard, Common Pochard, Yellow-legged Gull, Black-headed Gull, Great Cormorant, Grey Heron.
SUMMER: Egyptian Vulture, Short-toed Eagle, Eurasian Hobby, Lesser Kestrel, Montagu's Harrier, Scops Owl, Quail, European Bee-eater, Woodchat Shrike, Orphean Warbler, Subalpine Warbler, Baillon's Crake, Water Rail.
OVERWINTERING: Common crane, Hen Harrier, Merlin, Eurasian Wigeon, Greylag Goose, Common Pochard, Tufted Duck, European Golden Plover, Northern Lapwing, Wallcreeper, Alpine Accentor.
MIGRANT: European Bee- Eater, Osprey, Black Stork, Eurasian Spoonbill, Garganey, Ferruginous Duck, Dotterel, waders and gulls.
DESCRIPTION
RECOMMENDED TIME OF YEAR All year round.
HABITATS: Cereal plains, steppes with natural vegetation, gallery forests, Mediterranean shrubland, lagoons and reservoirs, limestone cliffs.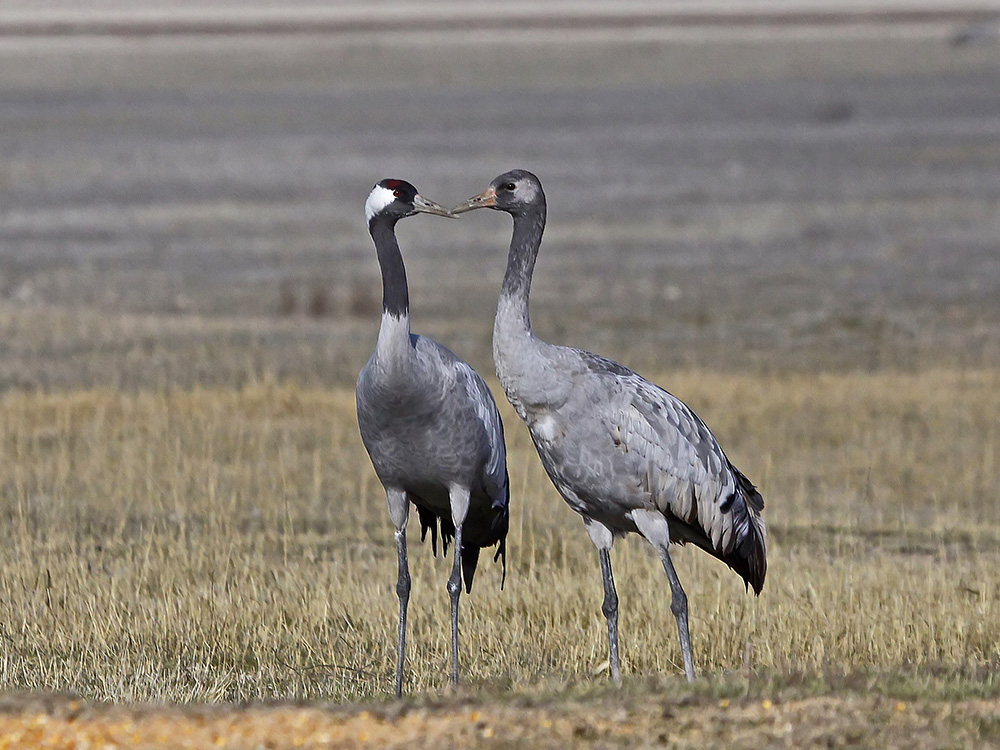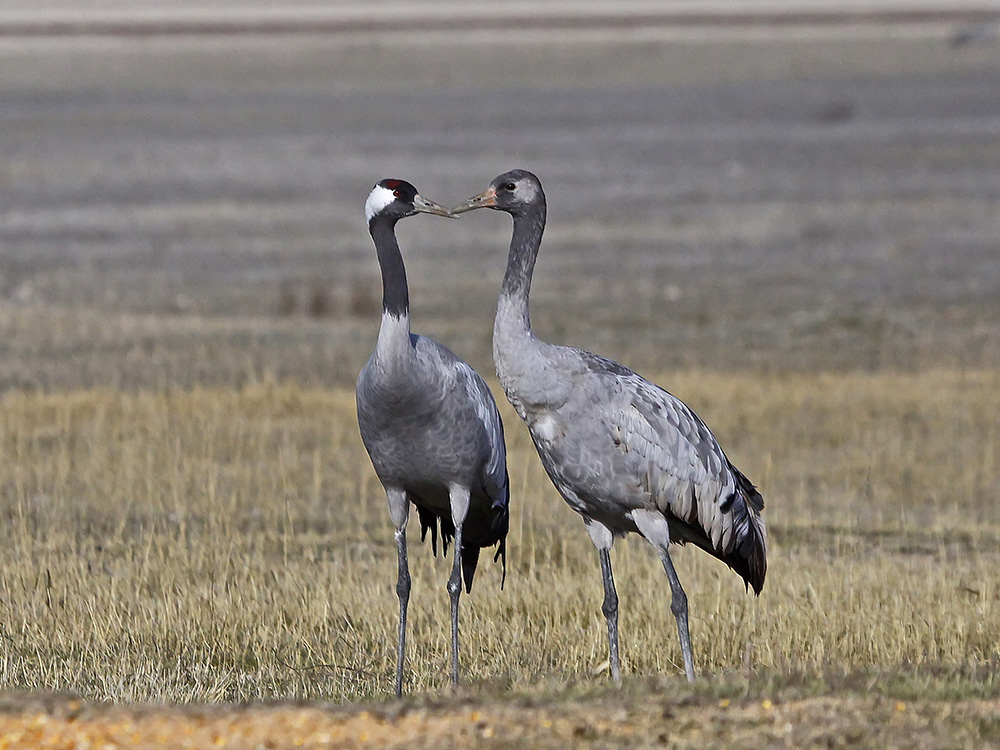 Montagu's Harrier. Photo: Volando Libre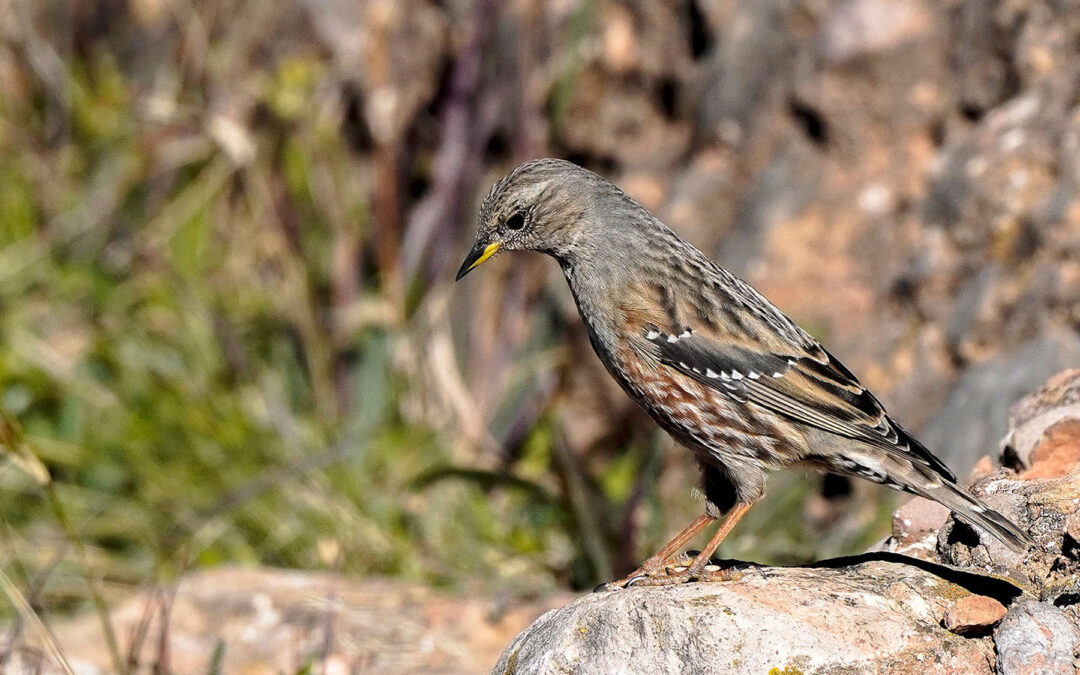 Prunella collaris ES: Acentor alpino Description L: 15-17cm, W:30-32cm; Larger than the Common, although similar. Gray with brown markings; greyish underparts, with chestnut flanks; white throat with black streaks; wings with dark coverts...