Monegros and Bajo Cinca counties
Monegros and Bajo Cinca counties
ITINERARY
Sariñena, Bujaraloz, Monegrillo y Farlete.
Alcolea de Cinca, Chalamera, Ontiñena, Ballobar, Candasnos.
Albalate de Cinca, Belver de Cinca, Zaidín, Fraga.
SPECIES
RESIDENT: Griffon Vulture, Egyptian Vulture, Golden Eagle, Bonelli's Eagle, Peregrine Falcon, Marsh Harrier, Northern Goshawk, Eagle Owl, Long-eared Owl, Little Owl, Black-bellied Sandgrouse, Pin-tailed Sandgrouse, Little Bustard, Great Bustard, Stone Curlew, Red-legged Partridge, Kingfisher, Hoopoe, Blue Rock Thrush, Black Wheatear, Rock Sparrow, Tree Sparrow, Calandra Lark, Sky Lark, Dupont's Lark, Thekla Lark, Lesser Short-toed Lark, Great Crested Grebe, Little Grebe, Common Coot, Greylag Goose, Common Shelduck, Mallard, Northern Shoveler, Gadwall, Red-crested Pochard, Common Pochard, Yellow-legged Gull, Black-headed Gull, Great Cormorant, Grey Heron, Great White Egret, Little Egret, Cattle Egret, Penduline Tit, Bearded Tit.
SUMMER: Egyptian Vulture, Short-Toed Eagle, Booted Eagle, Hobby, Lesser Kestrel, Montagu's Harrier, Scops Owl, Common Quail, European Roller, European Bee-Eater, Woodchat Shrike, Western Orphean Warbler, Subalpine Warbler, Spectacled Warbler, Purple Heron, Night Heron, Little Egret, Black-necked Grebe, Squacco Heron, Kentish Plover, Water Rail, Purple Swamp-hen.
OVERWINTERING: Hen Harrier, Merlin, Eurasian Wigeon, Greylag Goose, Common Pochard, Tufted Duck, European Golden Plover, Northern Lapwing, Wallcreeper, Brambling.
MIGRANTS: European Bee-eater, Osprey, Barn Owl, Black Stork, Common Crane, Eurasian Spoonbill, Garganey, Ferruginous Duck, Dotterel, waders and gulls
DESCRIPTION
RECOMMENDED TIME OF YEAR: All year round.
HABITATS: Cereal plains, steppes with natural vegetation, gallery forests, Mediterranean pinewoods and shrubland, rice paddies, lagoons and reservoirs, gypsum cliffs.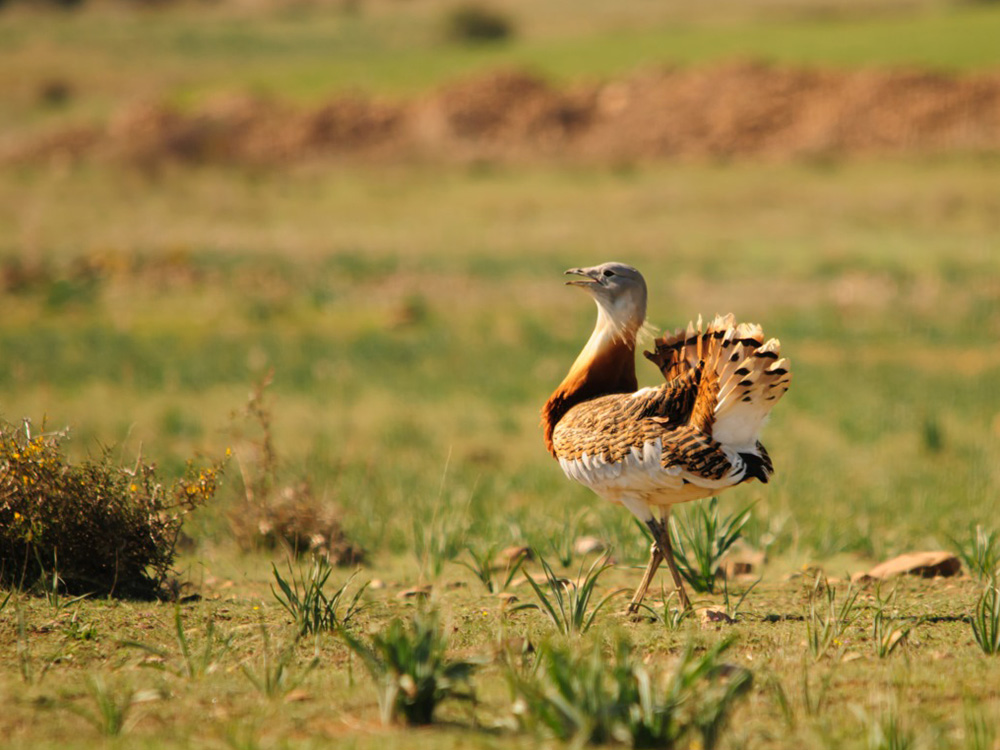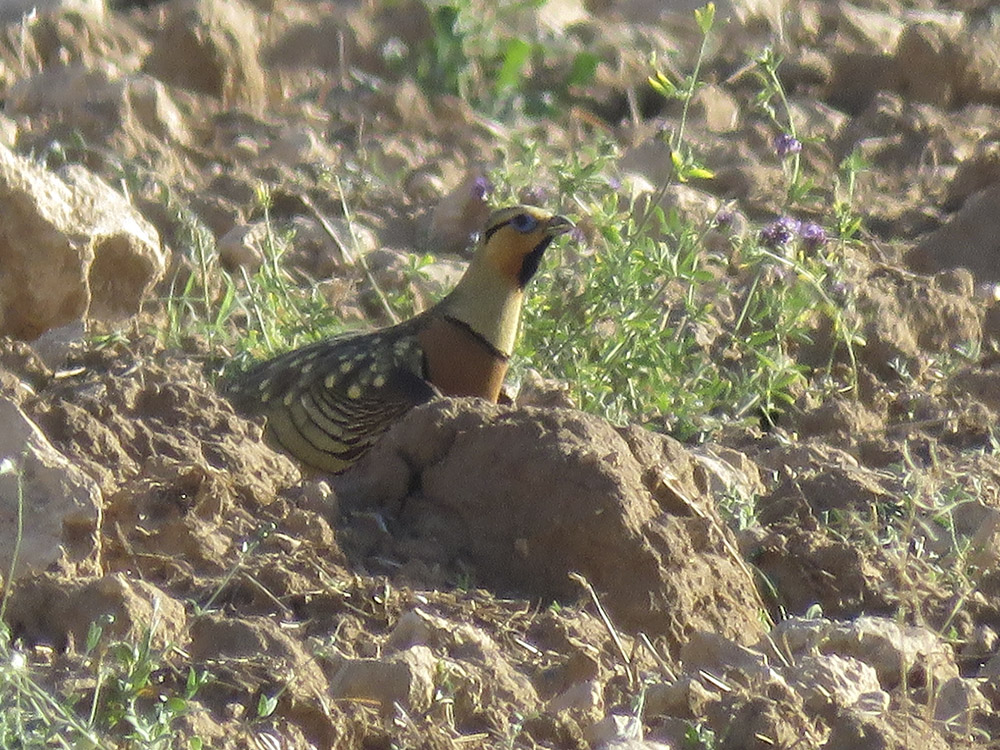 Pin-tailed Sandgrouse. Photo: Marcos Pérez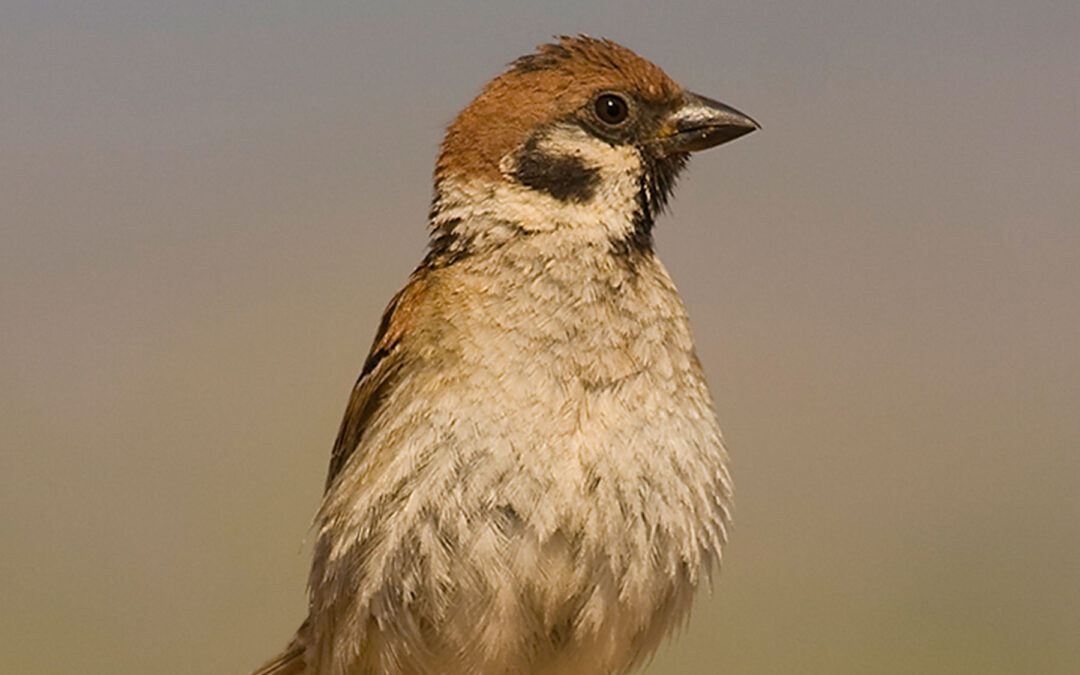 Passer montanus ES: Gorrión molinero Description L: 12.5-14cm; W:20-22cm; Similar to the rest of the sparrows but smaller in size and with a smaller bill. It has a reddish crown and nape, a small black bib, white cheeks with a black spot,...